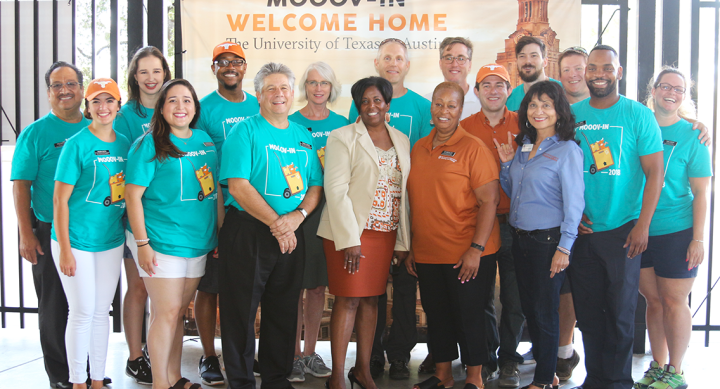 Dear Longhorns,
Excitement is building on the Forty Acres as our staff prepare for your arrival to campus. You'll explore opportunities to become tomorrow's artists, scientists, athletes, doctors, entrepreneurs, engineers, and more.
You may be worried about the transition to college, and that's normal. I hope I can reassure you that you'll find a safe and welcoming place with plenty of helpful resources, beloved traditions, intriguing opportunities, and knowledgeable Longhorns that bring out the best of UT Austin.
To get your semester off to great start, don't miss Longhorn Welcome — a series of free events from August 23-September 8. It all starts on August 23 with Mooov-In, where students, faculty, and staff continue a 26-year tradition of welcoming and helping new and returning students into our 14 on-campus residence halls. The welcome continues with a series of eleven other Signature Events, wrapping up on September 8. It's a great way to have fun, meet new people, and find ways to get involved.
Dozens of other Longhorn Welcome events will take place across campus, including those hosted by your college or school. See the complete schedule here.
Fill up your calendar with lots of Longhorn Welcome events and jump right into campus life. I know I speak for all our staff when I say we look forward to welcoming you back and supporting you during your college journey.
Hook 'em!
Soncia Reagins-Lilly

Vice President for Student Affairs and Dean of Students

The University of Texas at Austin

@SonciaRLilly