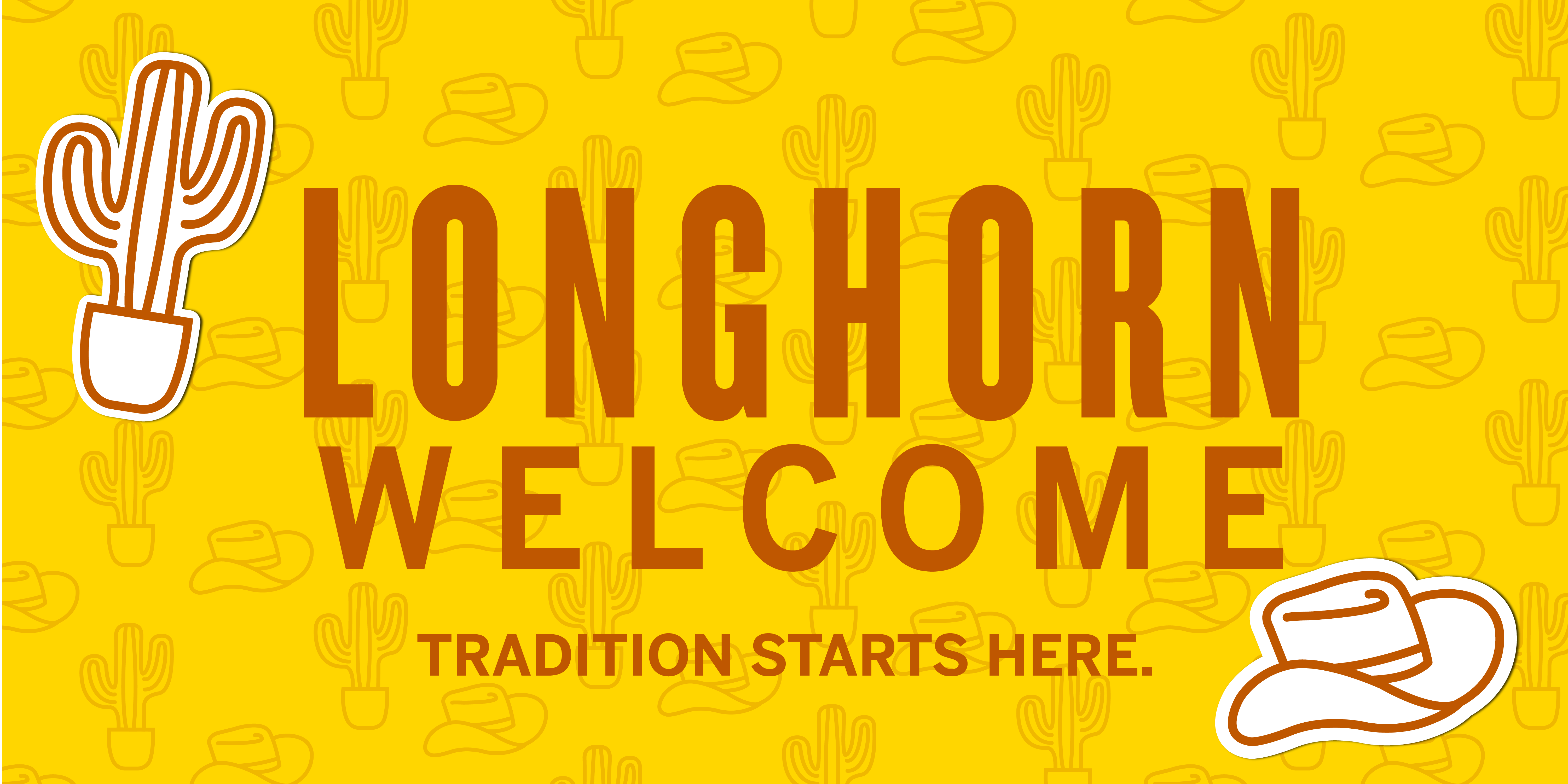 Longhorn Welcome is UT's official welcome for all incoming Longhorns. This campus-wide initiative takes place during the first weeks of the fall semester featuring Signature Events, as well as dozens of other events hosted by various campus partners.
All events are created for new students to meet their peers, gain valuable resources, and celebrate UT's culture and tradition!
Download the Longhorn Welcome app available on Guidebook. Get excited and check out our Longhorn Welcome invitation video below:
Full list of 2023 events coming soon!
Contact for Additional Accommodations: